The Benefit of Luxury Bespoke Kitchens
When it comes to the modern home, the kitchen is more than just a place to cook food. In reality, it is one of the most important rooms in the home for social interaction and creating inspiration. Each household will have different needs when it comes to kitchen spaces. Therefore, thinking of luxury bespoke kitchens for your home is the best way to create the space you need. Whether you are looking for style or functionality, there are luxury kitchen designs perfect for your needs. So, let us look at the benefits of luxury bespoke kitchens for your home.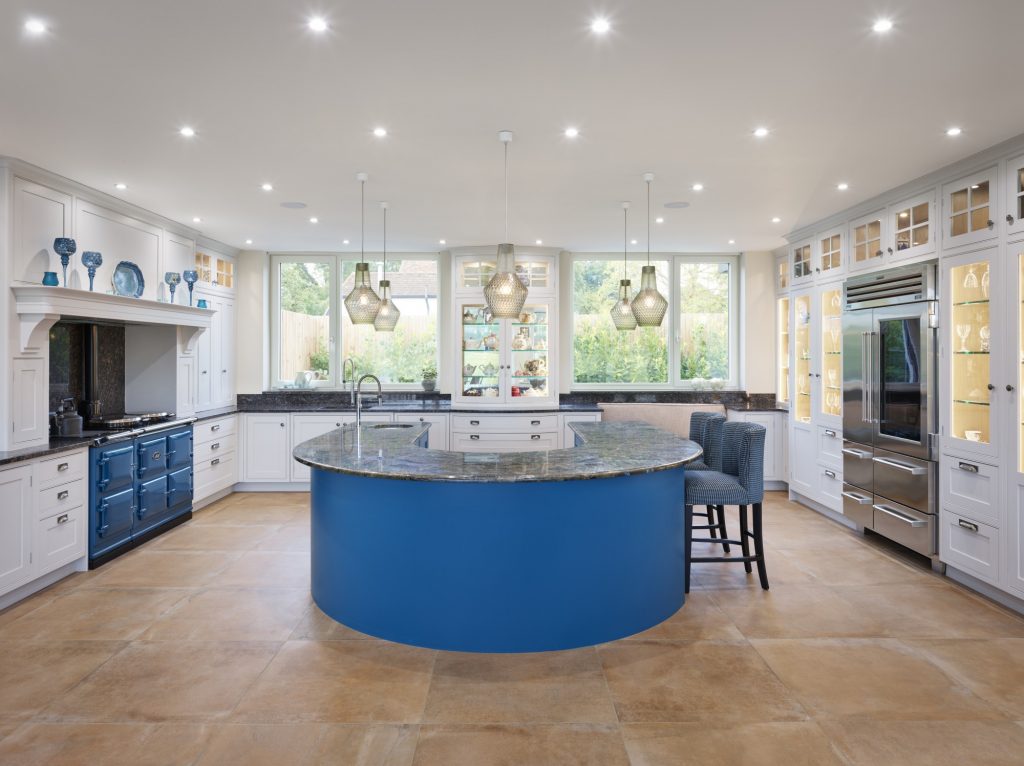 Benefits of Luxury Bespoke Kitchens
Here are some reasons why a luxury kitchen is the best choice for your home:
As every household is different, your kitchen should be an expression of your unique tastes and needs. While template kitchens can be nice, only bespoke kitchens designed from the ground up will give you exactly what you want while reflecting your personal taste.
The higher quality of a bespoke kitchen design compared to a template kitchen is instantly obvious. From small details like tiling to major features like furniture and appliances, any guest will be able to see the quality of your kitchen.
By having your kitchen custom made you can guarantee that the craftsmanship will be of a higher standard compared to template kitchens. Custom hand-made furniture will have a smoother finish and prove much more durable over time.
A bespoke kitchen will add the most value to your home in the long term. Should you ever wish to sell your home, the kitchen will be one of the first rooms buyers will look at, so investing in this part of the home is highly recommended.
Why Use A Kitchen Designer?
When it comes to choosing luxury bespoke kitchens, there are many reasons to seek the guidance of a kitchen designer:
Kitchen experts have good insight into the latest trends and how to turn your ideas into reality.
They have years of knowledge and experience in the industry which allows them to think outside the box and find solutions to any issues that may arise.
A kitchen expert knows how to balance the style and look of your kitchen with how practical it needs to be. In this way, they will ensure your kitchen functions as well as it looks.
They will fine-tune every detail of the process. From the layout through to the furniture you choose, these experts will ensure all goes to plan.
It can be easy to overlook crucial details when designing a kitchen yourself. With expert help, you can be sure that nothing is overlooked, giving you peace of mind.
Expert kitchen designers will often have great relationships with contractors and suppliers. This ensures you will get the best quality materials, often at more affordable prices.
Jane Cheel Furniture
Here at Jane Cheel Furniture, we have over 30 years of experience designing luxury bespoke kitchens for many homes. To find out more about our services for luxury kitchens speak with our expert team today.