How to Find the Best Sink for Small Kitchens
Getting the most out of a small kitchen is all about maximising space. Not every kitchen has room for an island or range oven, but they do all have room for smart, functional design.
No matter how you plan your kitchen, some features are essential. One of these essential features is your sink. Whether for washing up or filling a glass, a sink is a centrepiece in large and little kitchens all over.
As an important part of your kitchen, the thought you put into picking your new sink will more than repay you. To help make things a little easier, we'll take a look at the kinds of things you should be thinking about to find the best sink for small kitchens.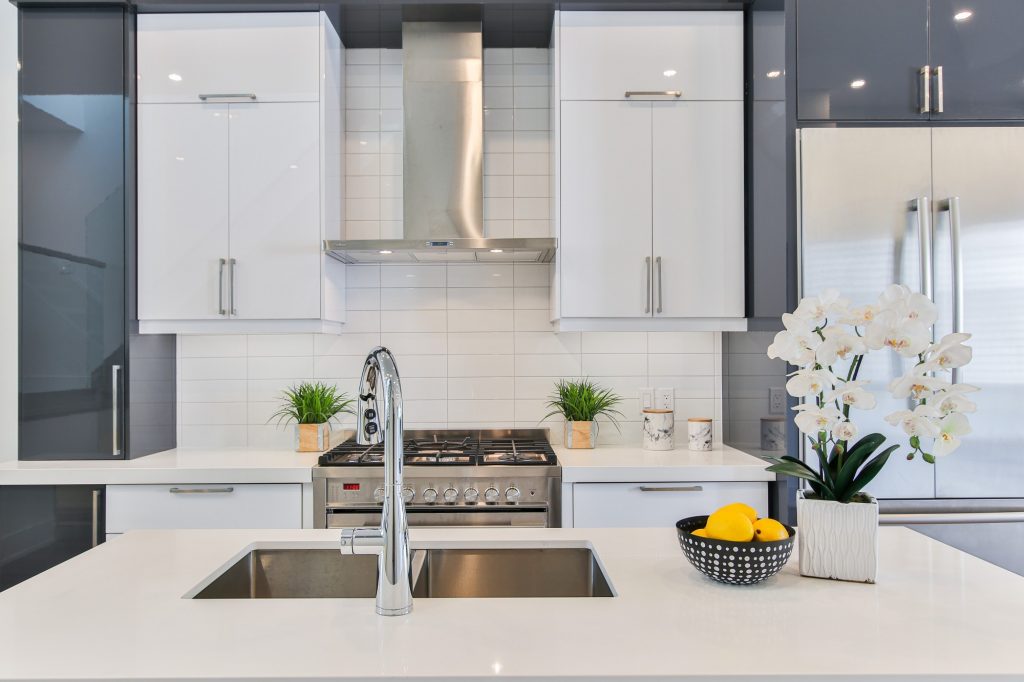 Size, Shape and Style
Most modern sinks are designed to fit directly into kitchen units and worktops. This design helps save on space. But there are subtle differences in how sinks are fitted. You will likely find yourself picking between an undermount or inset sink. An undermount sink sits just below your worktop surface, creating a smooth finish that maximises worktop space. On the other hand, the edges of an inset or surface mount sink sit just above your work surface.
Whichever way you sit your sink, you'll have lots of choice when it comes to size. If you want to economise on space, a single bowl design is the best sink for small kitchens. If you have little counter space, consider a sink with more depth. Otherwise, you could also opt for a drying area, which is especially helpful if you don't have room for a dishwasher. A second half-sized bowl can be added for rinsing or washing, but is only recommended if you have generous counterspace.
Of course, you're unlikely to forget style. Matching your sink to the style of your home is just as important as ensuring it fits in place. The best sink for your small kitchen needs to be the best sink for your home. Firstly, consider the colour and material of the sink itself: would you like a ceramic or metallic look? For inset sinks this will also effect the colour of the draining board.
Finally, it's important not to neglect your taps. Though it might seem like a small detail, a tap can become something of a centrepiece, especially in a smaller kitchen. Whether you go big with brass, or opt for an elegant curved spout, pick your sink's fittings to best flatter your furniture.
Jane Cheel Furniture: Best Sink Ideas for Small Kitchens
There's all kinds of things to think about when hunting down the best sink for small kitchens. But you needn't tackle the job alone. Jane Cheel Furniture are on hand to help with all aspects of kitchen design. Drawing on the very best handcrafted design, we design and deliver the very best in kitchen furniture to the heart of your home.
Get in touch with us online or by phone to learn more about how we can transform your space into the kitchen of your dreams.